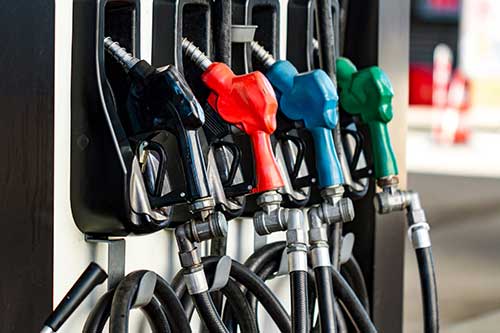 With the cost of fuel rivaling that of a luxury car, we've noticed that our customers either can't afford to keep proper inventories or simply don't want to. Let Boyett Petroleum take the risk of fuel inventory out of your business! Pay As You Go is a program where we purchase all of the fuel in your tanks and sell to you on a daily basis. This takes the guesswork out of the petroleum market.
Boyett Petroleum purchases your inventory from you and gives you credit for all of the fuel that was in your tanks. We monitor your fuel levels to ensure you never run out. We install equipment (at our cost) to automatically detect your daily fuel sales so that we can bill you daily. Each morning, we email you an invoice for the number of gallons you sold the previous day. The price that we charge you is always the price for the fuel that day.
Never pay for fuel just sitting in the tanks! Never fear making a bad purchase due to a falling fuel market! Never worry about running out of fuel again!
Give us a call today and ask about Pay As You Go! (800) 545-9212